Wednesday, March 27, 2019
10:00 am - 3:00 pm
St. Mary's Church, 2600 Fulford-Ganges Road
This event has already occurred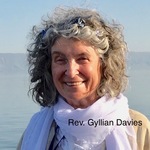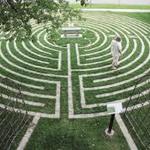 A workshop using the labyrinth to explore the archetypes of labyrinth, pilgrimage, justice and peace in personal context. What happens when we take these issues into walking prayer on the labyrinth? How do the archetypes show up in our lives? How might they show up on the labyrinth, a powerful place of transformation? How can we embrace them to give ourselves a sense of direction and purpose to be agents of social change? The workshop will include a mix of presentation, labyrinth-walking, contemplation & journaling, and group sharing.
Goals, Objectives, Proposed Outcome:
To make the experience of walking a labyrinth friendly, inviting and accessible anytime, anywhere a participant runs into one following this workshop. To give people an opportunity to explore archetypes and metaphors within a framework of spiritual journey. To give participants' dreams for peace & justice a solidity in the real world. To give participants an opportunity outside the nitty-gritty of daily life to connect with others who dream of a better world and to ground the collective dream in the spiritual.
Maybe you are longing for justice and peace in your life or in the world. Or maybe you are curious or passionate about the labyrinth. Either way, this day-long workshop is for you. We will have time to learn and explore the archetypes of Pilgrim, Hero's or Heroine's Journey, Peace-maker and Justice-warrior, time to walk the labyrinth and time to ponder on insights received. All are welcome.
Workshop Leader:
Gyllian Davies, the new Anglican priest on Salt Spring, has led retreats, workshops, and classes in spirituality and creativity in BC, Alberta, Oregon, and Washington over the past 20 years. She draws on her background as a life-coach, artist, priest, and poet to create experiences that invite people to step into the realms of the sacred to find their own personal wisdom.
Cost - $30 at the door
Registration required: [email protected]