Tuesday, March 12, 2019 Next Date
7:00 - 8:30 pm
St. Mary's Church, 2600 Fulford-Ganges Road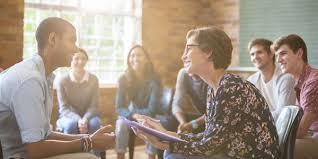 The second Tuesday evening of each month will be a Discussion Group. We will explore together a variety of topics related to our spiritual interests and practices. The facilitator, often from the Star Development team (but not necessarily), will post on the website the topic for the next discussion group, and request people to consider this subject beforehand, and come prepared to share ideas, questions, and experiences together.
This first of these discussion groups, February 12, 2019, will be facilitated by Heather Martin, and we will consider what we actually mean by "Spirituality". What does Spiritual / Spirituality mean to you ? How do you connect with the spiritual dimension in your life ? What are some of the components of living in touch with your spirituality ? How has your spirituality evolved over the years ?
Subsequent discussion groups on March 12th, April 9th, and May 14th will take a similar format. Topics to be announced. If you have suggestions please send them to [email protected]
Cost for Discussion Groups: By Donation
No Registration Required