Thursday, September 12, 2019 Next Date
7:00 - 9:00 pm
St. Mary's Church, 2600 Fulford-Ganges Road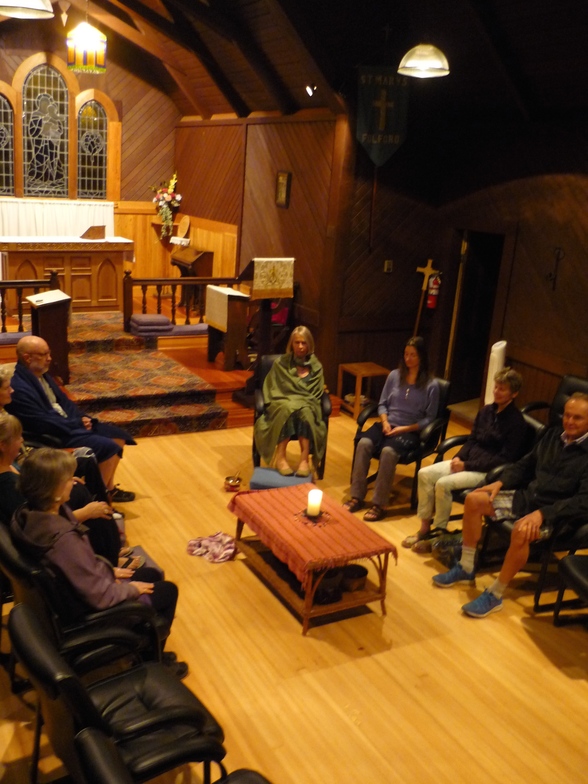 Some 'Mindfulness definitions': Present awareness; knowing what you're doing / thinking / feeling (which we usually don't!); consciousness; focussed attention; caring; kind attention. The point of all of this is to see how we are contributing either to harmony and well-being, or distress and struggle. This series of four Thursday evening classes, from September 12th to October 3rd, 7:00 pm to 9:00 pm, AND one Sunday, October 6th, from 10:00 am to 3:00 pm are being offered by Heather Martin, at the Star of the Sea Centre for Spiritual Living and Practice at St. Mary's Church, 2600 Fulford-Ganges Road. There will be both theory and short practice sessions, and will serve as a foundation for those new to meditation, as well as provide a refresher for anyone who would like to re-inspire their spiritual life. Heather Martin has been meditating for over 45 years, in various traditions, predominantly in the style of early Buddhism (Vipassana), from which Mindfulness is an offspring. She has been teaching meditation in Canada and the United States since 2001. She guides the Salt Spring Island Insight Meditation Community, where she has lived for over 40 years. In a previous life she worked as a midwife and childbirth educator. Heather emphasizes the practical application of these perennially brilliant teachings, with warm-heartedness, clarity and accessibility.
Preregistration: Required at [email protected]
Cost: $90 - payable in full at the door on the first evening