Tuesday, February 5, 2019
7:00 - 8:30 pm
St. Mary's Church, 2600 Fulford-Ganges Road
This event has already occurred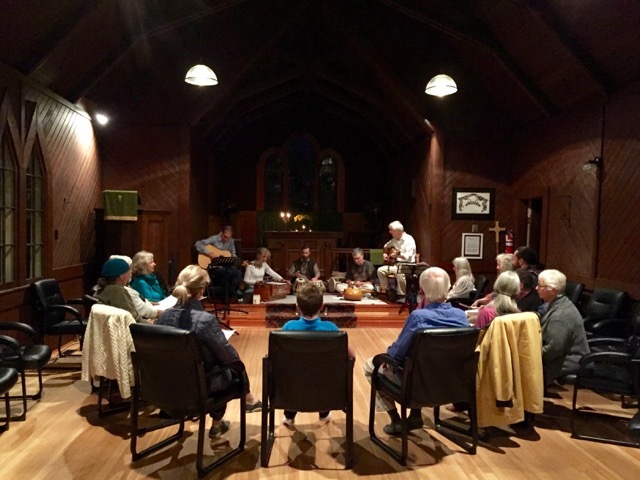 Invitation to Participate in Sacred Chanting from Differing Traditions.
Presented by Elaina Hyde and Usha Haywood.
Come join two spiritual leaders from our community in active participation in sacred chants from differing traditions. Everyone regardless of background or singing experience is welcome. Never chanted before - this is your opportunity for a new experience in spiritual exploration. Come prepared to be moved by your participation in sacred chants in a sacred space. In between the chants there will be time for quiet contemplation.
Cost For Chanting Sessions - By donation
No registration Required