Thursday, February 28, 2019
7:00 - 9:00 pm
All Saints Church - 110 Park Drive, Salt Spring Island
This event has already occurred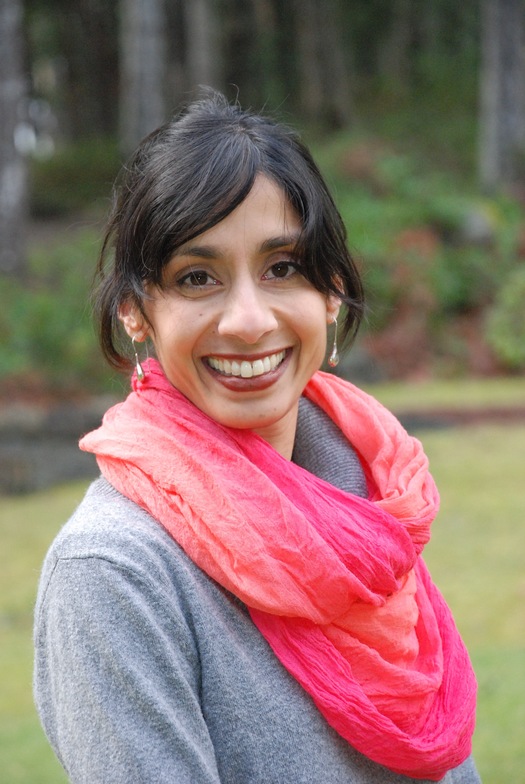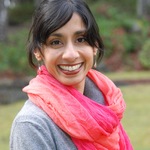 Leader: Janine Fernandes-Hayden
"I saw the angel in the marble and carved until I set him free." Michelangelo
This workshop is intended for parents, caregivers and others who work with children. It will run over 2-2 hour sessions. This is an interactive workshop where participants will engage in activities that will introduce them to the Five Strategies of The Virtues Project through hands-on activities.
Background: The Virtues Project was founded in 1991 and stems from a desire to build more peaceful communities. In working with children and families in crisis, psychotherapist Linda Kavelin-Popov, along with brother John and her husband, Dan, a pediatric psychologist and theologist Dan Popov, became concerned over the huge rise in violence among youth and within families. They thought, "someone ought to do something about this" and, in response, they began a process of researching the texts of all the world's religions and indigenous knowledge and spirituality. What they found was something quite profound. At the heart of all spiritual traditions was a common thread of quality that ran through them all. The thread was further defined and broken down as 52 virtues, virtues being the essence of the human spirit and the content of our character – the divine within.
The Virtues Project empowers individuals to live more authentic meaningful lives, families to raise children of compassion and integrity, educators to create safe, caring and high performing learning communities, and leaders to encourage excellence and ethics in the workplace. It has inspired and mobilized people worldwide to commit acts of service and generosity, to heal violence with virtues.
Course Goal:
Strengthen your own virtues through daily practice.
Speak the Language of Virtues to bring out the best in our children and ourselves.
Enhance and nurture all relationships. Replace shaming with new empowering habits.
Recognize Teachable Moments as gifts for our growth. Set clear boundaries for safety and healthy living, with restorative practices.
Develop simple practices for routines of reverence.
Develop the skill of Companioning, a powerful listening tool for discernment, conflict resolution, and healing.
Objectives:
To learn and practice the principles and five strategies of the Virtues Project:

Speak the Language of the Virtues
Recognize Teachable Moments
Set Clear Boundaries
Honour the Spirit Use the Art of Spiritual Companioning

To be able to apply the principles and five strategies of the Virtues Project in everyday life, personally and professionally.
Session one will cover the following areas:
Introductions: Whos' using their virtues
Background and summary of the Virtues Project
Introduction to the 5 strategies
Speaking the Language of the Virtues: How to give Virtues Acknowledgements and Corrections
Virtues Pick: Practicing the art of spiritual companioning
Session two will cover the following areas: -
Quick re-cap of first session and interactive introductions
Speaking the language of the Virtues – shaming to naming
Recognizing teachable moments
Setting Clear boundaries
Workshop evaluation
Biography of the Presenter:
Janine has always held a strong interest in character education. She heard about the Virtues Project 20 years ago while working for the Ministry of Education and couldn't shake it off her mind. However, it wasn't until she had children of her own that she felt a more personal imperative to this work. Janine trained as a Virtues Project Facilitator 8 years ago. Over the course of her learning, she had the privilege of being mentored by Linda Kavelin-Popov, when Linda and Dan still lived on Salt Spring Island. Janine welcomes any opportunity to re-experience this body of work herself through sharing it with others. The Virtues Project has been an important touchstone for Janine both personally and professionally. Janine holds a Master's degree in Educational Psychology and a BC Teaching Certificate. She started her career with the Ministry of Education where she worked for more than eight years. Janine enjoys work in the area of organizational development and not-for-profit sector management. Since coming to Salt Spring Island, Janine has taught in classrooms, served on the Hospital Foundation Board, chaired the SSI Foundation's Grants Advisory Committee and worked for Volunteer and Community Resources Society (VCR) on behalf of the island's 200+ not-for-profit organizations. She is now the acting Executive Director of SWOVA Community Development and Research Society. Her current volunteer interests include 100+ Women Who Care Salt Spring Island and standing as president of her children's swim team board, the Salt Spring Aquatic Society.
Janine was raised within the Roman Catholic tradition and still now practices within this framework. She continues her faith journey with the help of her children who encourage her to revisit her perspectives through a lens of simplicity and potentiality. Janine's spiritual growth has been inspired by Fr. Richard Rohr, as well as her father-in-law, The Rev. Dennis Hayden.
Janine has lived on Salt Spring Island since 2004 with her husband, Richard and her four children.
Cost: $30 for the two sessions. Participants are expected to attend both sessions.
Registration Required: [email protected]